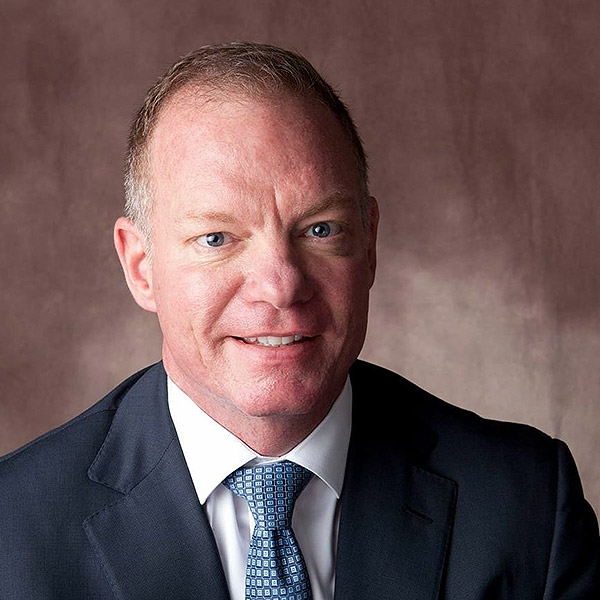 DOUGLAS K. O'CONNELL
COL (ret) Army Special Forces
Doug O'Connell represents companies and individuals under investigation or charged with white-collar crimes, administrative failures, regulatory violations, and other offenses in State and Federal courts. He has more than two decades of experience dealing with issues such as grand jury subpoenas, civil investigative demands, and federal "target letters." He has particular expertise in investigating cases and negotiating with prosecutors or other government officials to mitigate potential liability and exposure.
Doug also forcefully prosecutes select civil lawsuits on behalf of clients wronged or threatened by powerful interest or bullies. Typically, these clients never thought they would ever sue someone, but are forced to fight back and turn to Doug for assistance.
Doug routinely handles cases in multiple states across the country and has a well-earned reputation for fierce, unrelenting legal representation.
In addition to his Criminal Defense practice, Doug represents Veterans and Military Service Members in a variety of tough situations, including Military Justice issues.  He regularly defends Service Members who face collateral consequences in their military careers due to criminal or civil charges.
Former County, State & Federal Prosecutor
Doug is the youngest of six children and attended college on a ROTC scholarship.  After several years of Active Duty at Fort Hood, Texas, Doug became a Reserve Officer and attended law school.  He graduated from Wake Forest University School of Law and was licensed as an Attorney in 1994.
Doug began his legal career in Austin, Texas, as a Misdemeanor Prosecutor with the Travis County Attorney's Office. Later Doug served as a Felony Prosecutor with the Travis County District Attorney's Office, before moving to the United States Attorney's office in Austin where he was the Special Assistant United States Attorney prosecuting federal crimes.
Over the years, Doug prosecuted countless cases including DWI, Assault, Robbery, Burglary, Theft, Sexual Assault, Felony in Possession of a Firearm, Controlled Substances, Murder and Capital Murder.   He has tried over 100 Jury Trials and an incalculable number of Bench Trials.  Doug is confident that his years as a Prosecutor give him an advantage when defending citizens; he's able to identify, evaluate, and exploit potential weaknesses in the government's case.
As a Criminal Defense Attorney, Doug has represented clients accused of misdemeanor and felony offenses in State and Federal Courts, and has aggressively fought for clients in jury trials including Driving While Intoxicated, Assault, and Murder.  Often Doug's clients are people who've never been in trouble with the law and need advice and counsel on how to protect their rights.
He has lectured at the University of Texas School of Law, testified before the Texas House of Representatives, and was selected by two law enforcement organizations to provide representation to their officers following critical incidents.  In addition to his own practice, Doug is Of-Counsel at the Fluet, Huber & Hoang law firm in Washington, DC / Northern Virginia.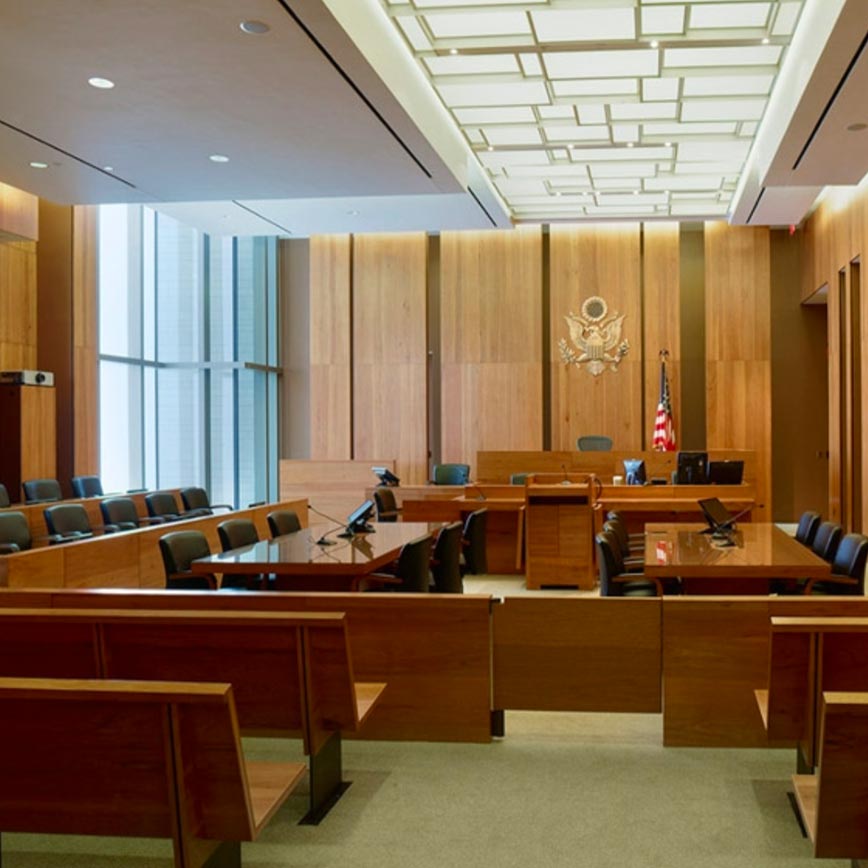 Special Forces Colonel (Green Beret)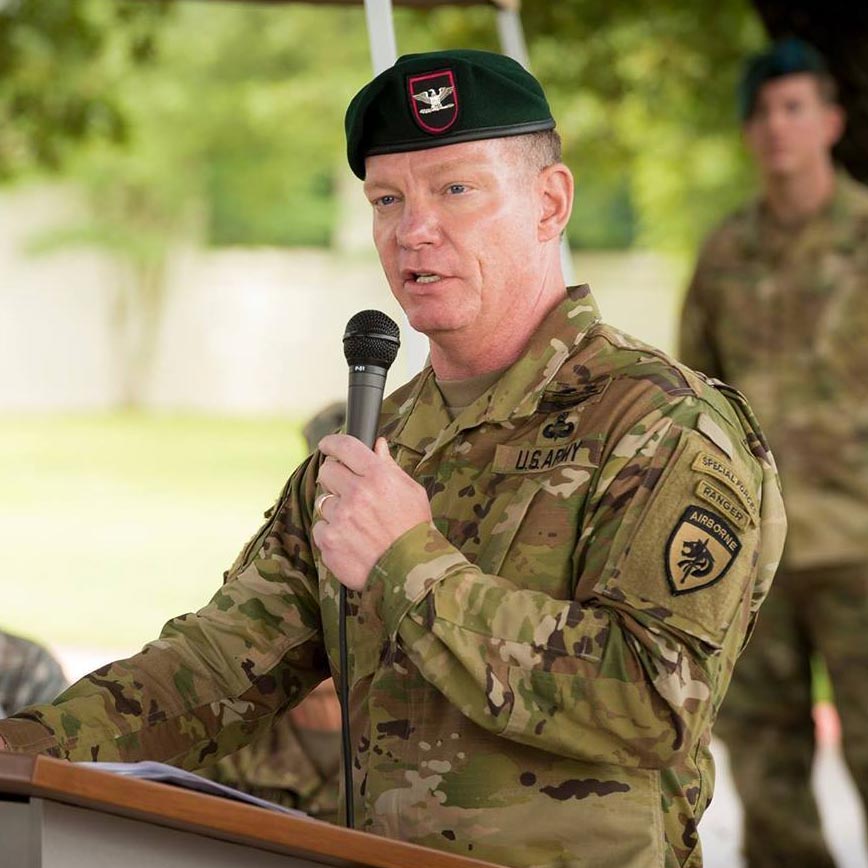 After the attacks on September 11, 2001, Doug returned to Active Duty with the United States Army.  He deployed to Iraq with U.S. Army's 10th Special Forces Group and Afghanistan with the U.S. Special Operations Command.  In addition, Doug served in Washington, D.C., New York, and other locations with Joint Special Operations Command (JSOC) and served on the FBI's Manhattan, NY based Joint Terrorism Task Force focused on terrorism-related cases arising out of the Middle East, Africa and Europe.
During his military career, Doug earned two master's degrees, one in Homeland Security from the Naval Post Graduate School and the other in National Security / Strategic Studies from the U.S. Army War College.  Prior to his military retirement, Doug commanded a theater-level Special Operations Unit in the Texas Army National Guard focused on enhancing the counter terrorism capacity of African Countries facing threats from Boko Haram, Al-Qaeda, ISIS, and other violent extremist groups. The U.S. Government granted Doug a Top Secret Clearance, with further access to Sensitive Compartmentalized Information.
Doug uses mission-focus, strategic analysis, and his extensive experience to benefit his clients ideally before they find themselves in federal and state court.  He also is frequently called on to consult on complex, multi-jurisdictional cases where veterans or service members face criminal or civil charges with significant career and family implications.
Doug makes it a point to give back to his community.  He has served as a Commissioner for the City of Austin's Veterans Commission, a Vestry member of his Episcopal Church and is a Past Director of the Texas Lyceum. Doug also served as a Board Member and Chair of the Veteran's program Songwriting with Soldiers.
PRIOR EXPERIENCE
Former Federal & State Prosecutor
Army Special Forces (Green Beret) Colonel
EDUCATION
J.D., Wake Forest University School of Law
M.A., Naval Postgraduate School (Homeland Security)
M.S.S., Army War College (Strategic Studies)
CERTIFICATIONS + LICENSES
United States Supreme Court
United States Court of Appeals for the Armed Forces
Federal Court – Western District of Texas
All Texas Courts
Security Clearance – Top Secret
ORGANIZATIONS
Austin Veteran's Commission
Special Forces Association
Texas Lyceum (Past Director)
Notice: The information on this site is not legal advice. You should consult an attorney for advice regarding your individual situation. We invite you to contact us and welcome calls, letters and emails.  Contacting this office does not however, create an attorney-client relationship.  Please do not send any confidential information to us until such time as an attorney-client relationship has been established. Each legal matter is unique. Individual case results may vary.